The Band
A band consist of multiple components working as one…
Jeanette Scherff
Date of birth: 07.07.1979
Lead Vocals
Dirk Raczkiewicz
Date of birth: 29.08.1967
Keyboards and Synths
Jens Faber
Date of birth: 24.07.1979
Bass / Backing Vocals/Lead Vocals
Philipp Bock
Date of birth: 10.01.1991
Drums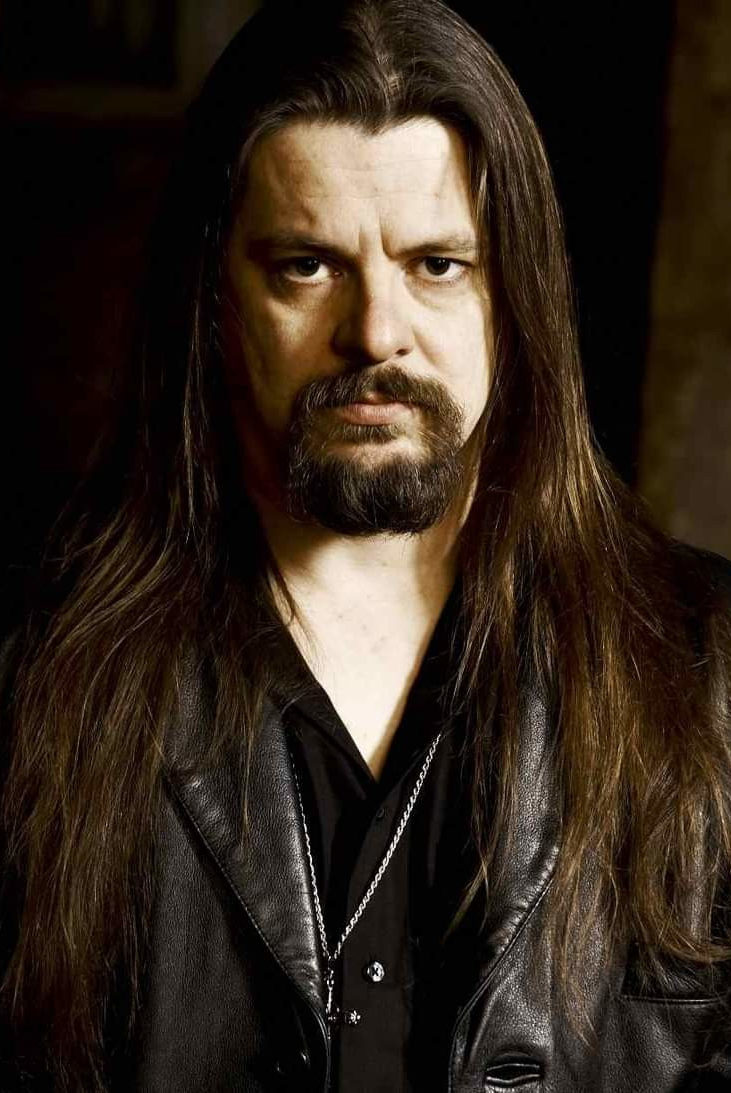 Veith Offenbächer
Date of birth: 14.07.1976
Guitar
2005
Dawn Of Destiny have been established in late 2005 by bassist Jens Faber in Bochum/ Germany. Based on powerful and fast Power Metal, the five musicians also involve elements of thrash, gothic or death metal into the music which is characterized by catchy choruses and creative song structure.
2007
After only one year of constant live appearance with popular metal bands like 'Sabaton', 'Custard' or 'Tankard' the band signed a record deal with Shark Records ('Stratovarius', 'At Vance', 'Doro'). In 2007 their debut album "Begins" has been released and gained a very warm welcome by press and fans. In the beginning of 2008 'Dawn of Destiny' supported the legendary 'House of Lords' on their European tour, which led them to Belgium, the Netherlands and Switzerland.
2008
In August 2008 'Rebellion in Heaven' got in stores. The musical style of the debut has been consistently continued and enriched by new elements. This album was more popular and received overwhelming outstanding reviews. 'Rebellion in Heaven' was released in Japan through the major label Marquee / Avalon.
2009
In 2009 the band delivers with 'Human Fragility' their most mature album to date, which offers guest appearances by Bernhard Weiss (Axxis) and Ian Parry (Vengeance, Ayreon, Elegy). Due to the growing popularity of the band they have been playing festivals with bands like Axxis, Primal Fear and Brainstorm. "Human Fragility" has been also released through Marquee / Avalon in Japan.
2010
An elementary transition takes place in 2010. Jeanette Scherff takes over the lead vocals, and Matt Bauer (ex scanner, Everflow) takes the place behind 'DoD's' drumset. 'Dawn of Destiny' are constantly striving to expand their existing multi-faceted style to even more elements and to convince with independent professional songwriting and performance.
2011
In 2011 Dawn of Destiny supported Axxis successfully on their '20 Years Anniversary Tour' and rocked stages in Munich, Burglengenfeld, Korbach, Pratteln (CH), Neuenstadt, Mörlenbach and Hamburg and Bochum.
2012
2012 'Praying To The World' has been released and represents the first collaboration with the new label Phonotraxx Publishing. The album includes classical power metal stuff as well as influences from melodic death metal and muscials.
2014
In 2014 Philipp Bock joined the band as drummer and Dawn Of Destiny released their fifth album called F.E.A.R revealing a tragical story about a young girl sitting in a wheelchair. This album contains guest appearances by Jon Oliva (Savatage) and Mats Leven (Therion, Candlemass). The cover was created by Felipe Machado (Blind Guardian e.g.).
2015
2015 saw the release of the 2nd concept album "to Hell" featuring Zak Stevens and Björn "Speed" Strid.

In 2015 DOD supported Xandria on their European Tour. It took the band to the Netherlands, Hungary and Slovakia. After Veith Offenbächer left DOD due his movement to Sweden the band recorded their sixth full length album in 2015 called "To Hell". It features again a concept story and guest vocals from Björn Speed Strid (Soilwork) and Zak Stevens (Savatage). Felix Rodermund joined Dawn of Destiny in 2015 and the band played again in Budapest.
2016
Felix Rodermund left DOD 2016 and Veith Offenbächer rejoined as live guitarist.
2017
In 2017 the band played the "Rock am Stück" Festival with Powerwolf and Battle Beast.
2019
The Beast Inside was released 2019 and Dawn of Destiny played gigs in eastern Europe and Germany with Mob Rules, Anthology and many others.
2020
In 2020 DOD supported Velvet Viper in Dortmund before due to COVID-19 all remaining gigs were cancelled.
Our albums
Our albums are available at Amazon, Media Markt, Saturn, EMP and can also be ordered directly via our homepage