TEMPERANCE – International Women Of Rock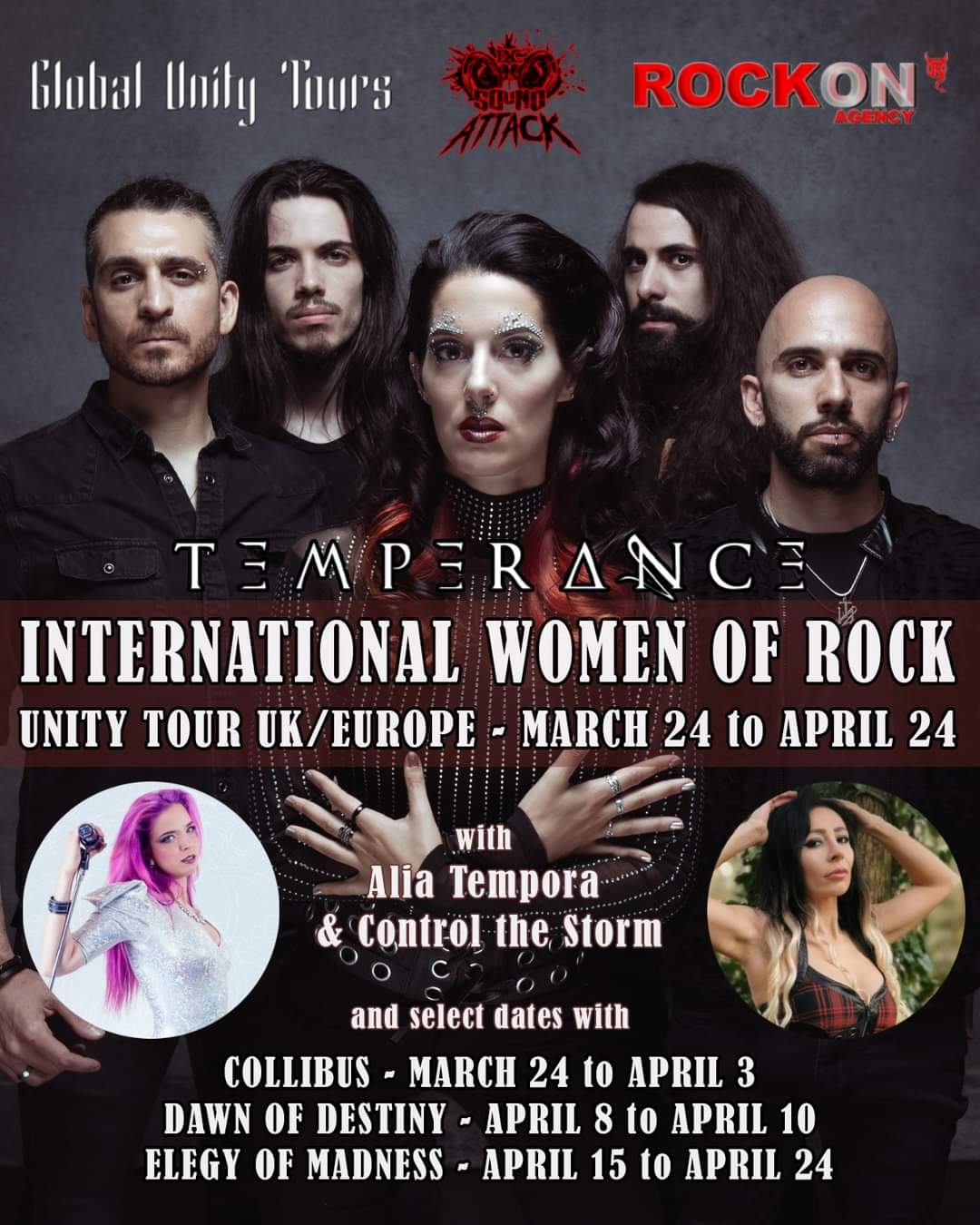 UK-Europe, Women of Rock Unity Tour, March 24-April 24, 2022!! Featuring; Temperance from Italy, with Alia Tempora from The Czech Republic and Control The Storm from the UK.
Also, Collibus, March 24-April 3. Dawn of Destiny, April 8-10 and ELEGY OF MADNESS, April 15-24. A huge thank you to our amazing booking and promotions partners; UK, DC Sound Attack and EU, Rock On Agency!! Specific locations and more details TBA soon!!
UnityThroughMusic #UnityToursUKEurope #GlobalUnityTours
WomenofRock #WomenofMetal #Touring2022 #TourLife